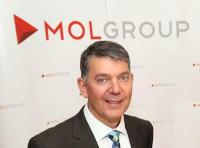 MOL Group completed a deal in March 2014 to acquire 14 North Sea licenses which resulted in the creation of MOL Energy UK.
Managing Director of MOL Energy UK, Chris Bird, will speak at the next SPE Aberdeen Simplified Series event, organised by the Young Professionals Committee but aimed at oil and gas industry professionals of all ages.
Mr. Bird said: "The future rate of production in the UK Continental Shelf (UKCS) depends on a number of factors, such as continued investment and the success of further exploration. Establishing operations in the UK North Sea has been a major step for MOL Group and a carefully planned, strategic move which I look forward to discussing at this SPE Aberdeen event."
As part of the presentation, Mr. Bird will focus on risk management, value creation and the importance of industry collaboration and partnership. He will also discuss the way forward for the oil and gas sector in the UKCS, as well as the importance of this region to the global oil and gas industry.