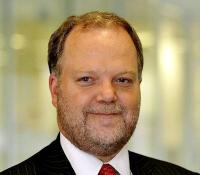 Overall confidence levels in the shipping industry fell in the three months to November 2015, according to the latest Shipping Confidence Survey from international accountant and shipping adviser Moore Stephens.
The average confidence level expressed by respondents in the markets in which they operate was 5.6 on a scale of 1 (low) to 10 (high). This compares to the 5.9 recorded in August 2015. The survey was launched in May 2008 with a confidence rating of 6.8.
All main categories of respondent recorded a fall in confidence this time, most notably charterers (down from 6.5 to 5.5). The confidence of managers was down from 6.4 to 5.8, that of brokers from 5.2 to 4.6, and that of owners from 5.8 to 5.7. Geographically, confidence was up in Asia, from 5.8 to 6.0, but down in Europe from 5.9 to 5.4, and in North America from 6.3 to 5.7.