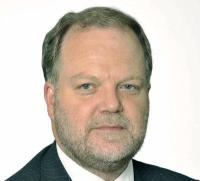 International accountant and shipping adviser Moore Stephens says the time is right for shipping to seek financial backing from the private equity sector to help fund investment in innovative products and services designed to keep the industry competitive and achieve regulatory compliance.
Alison Jarabo of maritime efficiency specialist Fathom Shipping told the recent Moore Stephens Opportunities in Shipping Services seminar in London that regulation and the need to control costs were the two main factors driving the growth of technology in the shipping industry. She emphasised, however, that, "Technology and innovation may abound but, without end-users able to access the finance to deploy, the market will fail."
Jarabo identified scrubber technology, ballast water treatment systems and ship performance management systems as some of the main technology opportunities in the industry today. She cited unreliability of technology, lack of in-service history, and lack of acceptable clear parameters as some of the potential barriers to uptake, but also noted that the shipping industry excels at anticipating changes in regulations, at the timely implementation of R&D initiatives, and at the adoption of consistent and coherent regulation on a global basis.