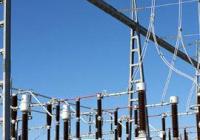 REFUenergy is revolutionizing the balancing energy market with the innovative REFUrack 100 kVA inverter – a modification of the REFUrack series.
And why is this seen as a revolution? That's because the inverter in the AC-coupled system works without a transformer and connects Li-ion batteries that have varying SOH levels. Lead-acid batteries may also be used as an option. As well as surplus energy from the grid, energy from renewable sources is also stored, such as solar energy, and then made available as required.
The REFUrack 100 kVA was officially launched at the Intersolar 2015 in Munich, the world's leading trade show for the solar industry.
Grow with your projects – the REFUrack 100 kVA is easy to install and integrate. The modular design and the option of combining the performance of several racks ensure that the innovative REFU inverter can cover the balancing energy needs for systems of up to 2 MVA in size.
In this way, the REFUrack 100 kVA can adapt itself to all specifications and is able to respond quickly to operational changes. In addition to this, the REFUrack 100 kVA is suitable for feeding power into the national grid in accordance with the German low voltage directive AR 4105 and it complies to the MSR* medium-voltage directive. The transformerless operation of the REFUrack 100 kVA reduces costs and lowers the susceptibility to faults.