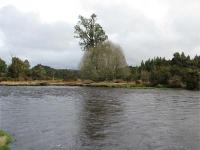 The Directors of Mosman Oil and Gas Limited provides a corporate update and announce that it is accelerating its drilling programme on its Murchison permit in New Zealand. The Company has also raised £500,000 by way of a placing and subscription of 10,000,000 new ordinary shares in the capital of the Company at 5p per share (AUD 9.75 per share) by SP Angel Corporate Finance LLP.
Accelerated Drilling Programme at Murchison
At the Murchison permit in New Zealand, the potential for hydrocarbon resources has been reinforced by recent additional technical work conducted by the Company's technical team. Mosman has now engaged SRK Consulting (Australasia) Pty Ltd to independently review the project and opine on the potential resource number to quantify this target. Planning has commenced on all aspects of drilling and approvals will be sought from the landowners and relevant authorities once the final well location is selected. Commencement of site work and drilling the first well is scheduled for mid-2015.