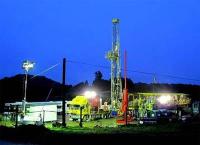 Mosman Oil and Gas provides an update in respect to the Company's ongoing operations.
STEP Acquisition
Mosman continues to make good progress on the South Taranaki Energy Project ('STEP') Acquisition process. The only outstanding matter is the normal process of Government approvals. Submissions have been lodged and requests for addition information from the relevant agencies have been answered.
There is no definitive timing for approvals but it is now anticipated that the decision will be reached early next year.
Mosman has engaged employees and consultants in a team which is now in place in New Plymouth working with Origin on all the transition tasks required in order for Mosman to Operate STEP.