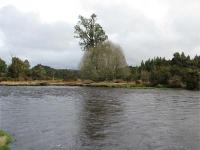 Mosman Oil and Gas Limited has received its first crude oil analysis on Crestal-1, at its Petroleum Creek Project in New Zealand, which was carried out to assist in the design of the flow tests.
Oil was observed floating on the drilling fluid (drilling mud) while drilling the Crestal-1 well. A drilling fluid sample taken from Crestal-1 was analysed by third party laboratories. The laboratory reports state that the oil is crude oil and has similar qualities to a sample taken from the Kotuku oil seeps in the nearby area.
The Kotuku seep oil has already been extensively analysed since its discovery over a century ago (described in one report as a 28-31 deg.