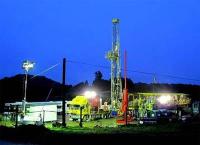 Mosman Oil and Gas Limited has been awarded three additional Permits in New Zealand in the New Zealand Government's 2014 Block Offer.
John W Barr, Executive Chairman of Mosman commented: "Mosman is delighted to have been awarded these permits in a competitive bid round. We have already identified prospective targets in the Taramakau permit with initial work in 2015 planned around accumulating further seismic and we believe the enlarged area is fundamental to the organic growth strategy of Mosman alongside our first permit in the South Island.
We believe the awards demonstrate the New Zealand Government is supportive of Mosman and our drive to commercial oil production. We are pleased to have met the strict criteria for the award of each of these permits and have clearly now established the Company as a competent operator.