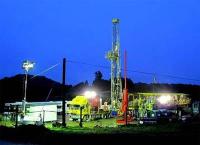 Mosman Oil and Gas Limited has received acceptances from Trident Energy Limited (Trident) shareholders totalling 80.06% of the issued capital of Trident.
Following this significant acceptance milestone, Mosman has today notified Trident that the Company has waived all remaining bid conditions in Section 10.10 of the Bidder's Statement and the Offer is now unconditional. As the Offer is unconditional Messrs Barr and Carroll will be be appointed to the Board of Trident, and Tridents operations will be moved to the Mosman office in Sydney.
On receipt of acceptances from Trident shareholders totalling more than 90% of the issued capital of Trident, under the Corporations Act 2001, Mosman has the right to compulsorily acquire all the remaining shares of Trident on the terms of the offer.