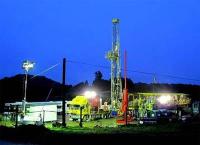 The Directors of Mosman Oil and Gas Limited update shareholders in respect to operational activity as follows:
Petroleum Creek
The Company has now received the latest technical report from Chemostrat Pty Ltd on the cores and cuttings from the 2014 drilling programme at Cross Roads-1, Crestal-1 and Crestal-2. The report confirms the reservoir potential of the Cobden Limestone in the Petroleum Creek permit, as well as valuable geological information including the identification of multiple distinct depositional layers.
Now that the report has been received the planned and previously announced flow test of the Cobden Limestone at Crossroads-1 will proceed. It is expected to commence in the next few weeks, and will run for 60 days. The tests require the mobilisation of crew and the Drill Force Rig #1 from the nearby storage yard.