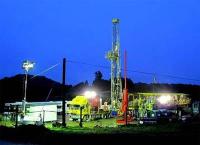 The Directors of Mosman Oil and Gas Limited announce that the Joint Venture parties in the Canning Basin permit EP478 in WA, Australia recently approved a Joint Venture Agreement amendment to accommodate the reprocessing and interpretation of seismic in EP478.
Mosman has an option to participate if the Joint Venture elects to drill a well in the permit by paying 25% of well costs to earn 17.5% of the of the first well. Apache Energy Ltd (Apache) also has an option to farm-in to this well, and it funded most of the cost of the recent 504km Mount Rosamund 2D seismic acquisition programme as part of their Acacia permit farm-in.
In addition Apache is paying for drilling of nearby wells as part of their separate Coastal permit farm-in.