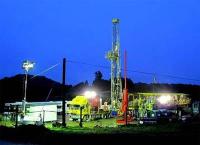 The Directors of Mosman Oil and Gas Limited note the response released on the ASX by the directors of MEO Australia Limited (MEO) to the proposed takeover offer to acquire 100% of the fully paid ordinary shares in the issued capital of MEO (the "Proposal").
The MEO directors have evaluated the approach and consider the Mosman Proposal to be inferior to the proposed merger with Neon Energy Limited ("Neon") announced on 5 November 2014 (Neon Merger).
John W Barr, Executive Chairman of Mosman commented: "The Mosman Directors believe that there is a strong possibility that the proposed merger between MEO and Neon will not occur, and that the takeover bid affords the MEO shareholders a viable alternative."