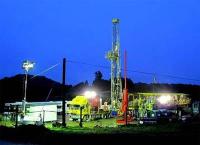 The Directors of Mosman Oil and Gas Limited announce a corporate update, following on from the very detailed update given on 18 December 2014.
Oil price
The Directors view is that the current drop in oil price is not sustainable for an extended period of time, and the oil price will ultimately improve. In the near-term the oil price brings benefits such as cost reductions for exploration. The drop in oil company share prices and ongoing difficulties accessing fresh capital provides opportunities to acquire distressed assets and companies.
Acquisitions
In addition to the successfully completed acquisitions in 2014, Mosman announced a takeover offer for MEO Australia Limited (MEO). Mosman recently met with the MEO Chairman and CEO.