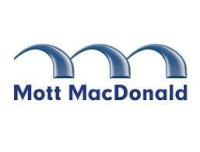 Mott MacDonald has joined up with Khudairi Group to deliver oil and gas projects in Iraq. The move combines the consultancy's full range of engineering and procurement technical support services with Khudairi Group's procurement, inspection, expediting and construction management services.
Khudairi Group is a leading provider of solutions to the oil and gas and construction industries in Iraq. As one of the country's most prominent commercial families, it employs over 250 full-time employees, operating across three primary business units: engineering, procurement, construction (EPC); oilfield supply and services and heavy machinery.
Mott MacDonald offers a full range of engineering services from concept to commissioning, including feasibility and advisory. The consultancy was heavily involved in rebuilding Iraq's infrastructure and successfully delivered 1000 projects in six years. This included restoration of essential services such as water and power supplies. In the oil and gas sector Mott MacDonald was owners' engineer for the conversion of Arbeel Power Plant from simple to combined cycle.