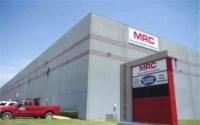 MRC Global Inc. says that Robert 'Bob' L. Wood has joined MRC Global's Board of Directors.
Mr. Wood brings 30 years of global chemical industry experience and insight as well as more than 25 years of public company board experience to MRC Global.
Mr. Wood spent 26 years in a variety of sales, marketing and management roles within the Dow Chemical organization and ultimately became the Business Group President of the Thermosets and Dow Automotive Group. This $5.5?billion business portfolio included Polyurethanes, Propylene Oxide/Propylene Glycol, Polyurethanes Systems Houses, Epoxy Products and Intermediates as well as Dow Automotive. In this role, Mr. Wood was named to Dow's Corporate Operating Board, which was charged with setting corporate strategy and establishing corporate policies. Prior to that, Mr. Wood was the Global Vice President of Polyurethanes and Global Vice President of Engineered Plastics.
From 2004 to 2008, Mr. Wood was Chairman, President and CEO of Crompton Corporation (merged with Great Lakes Chemical to become Chemtura Corporation in 2005), a global, specialty chemicals company listed on the New York Stock Exchange and Euronext Paris.