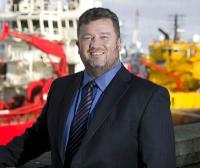 N-Sea Offshore Ltd has secured major contracts to the value of over £100million, since the beginning of the year.
N-Sea is known for its innovative work in the North Sea as an independent offshore subsea contractor. The company has secured a significant number of major, long-term contracts in the UK and across North-West Europe, providing IMR expertise through innovative cost-reducing operations, to a variety of major operators and operational service companies.
N-Sea's chief operating officer, Roddy James said: "2014 has seen N-Sea's success continue to grow, with the UK side of operations expanding considerably in a short space of time. The value of contracts won this year illustrates N-Sea's game-changing technical capability, the excellent reputation we have within the oil and gas industry, and our commitment to reducing our clients' operating expenditure.