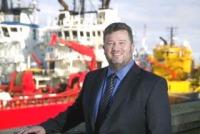 Subsea IMR provider, N-Sea Offshore Ltd, has successfully completed a fully integrated and managed service for Maersk Oil UK's 2015 Subsea Inspection Programme.
The work scope involved four field locations in the North Sea and utilised N-Sea's IMR and subsea capabilities for a duration of 135 days. The four locations were combined within one scope which commenced on 1 March this year, thus achieving optimum levels of efficiency and productivity.
The Siem N-Sea was utilised for the scope, to combine ROV inspection services with IMR diving works. The vessel is part of N-Sea's fleet of dive, multi-support and construction vessels designed to deliver a range of subsea services for offshore assets, platforms, FPSOs and renewables operations.