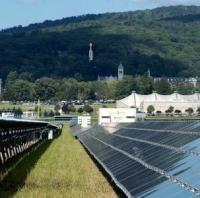 The National Associate of Energy Service Companies (NAESCO) recently named Natasha Shah, Vice President of Southland Energy, as the President and Chairwoman of the board.
The announcement was made at the organization's annual conference in New Orleans. Having previously served on the Board of Directors and as the organization's secretary, Ms. Shah will be responsible for directing the activities of NAESCO's Board of Directors. In addition, she will oversee the organization's committees, coordinate with NAESCO staff on advocacy issues, and help plan national and regional industry conferences.
"As a longtime member of NAESCO, I am honored to be given the opportunity to expand my involvement within this industry, as well as represent an organization which has proven to be vital to our industry and its future. I would like to extend my appreciation to the nominating committee and the overall board for this humbling opportunity," stated Ms. Shah.