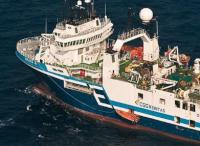 Neon Energy Limited has awarded a contract to CGG Services (CGG) for licensing of 200 km2 of new broadband 3D seismic data over the WA-503-P offshore petroleum exploration permit.
Block WA-503-P is located offshore Western Australia, within the Dampier Sub-basin, and is operated by Neon Energy (100%). Water depths within the block range from 50 metres to 70 metres, within the depth capability of 'jackup' drilling rigs.
The 3D seismic program will meet Neon Energy's firm work commitment for the block, which is required to be fulfilled by May 2015.
WA-503-P is situated inboard of the giant Northwest Shelf gas field complex and on trend with numerous oil and gas discoveries, including the Legendre and Hurricane fields. The Legendre field produced over 40 MMbbls before decommissioning, and Hurricane is thought to be of a comparable size.