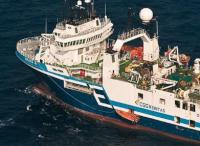 Neon Energy Limited provide the following update regarding drilling of the Cua Lo-1 and Ca Ngu-1 exploration wells, located in Block 105-110/04 ('Block 105') and Block 120, offshore Vietnam.
Since the last update regarding Cua Lo-1 on 22 October 2013, drilling has reached the 9 5/8' casing point at a depth of 2,509 metres, having redrilled the upper three reservoir objectives in the sidetracked hole. Wireline logging has been completed and casing has been set, ready for the Operator to drill onwards to the lower two objectives and final proposed TD of 2,826 metres. All three reservoir objectives intersected in the sidetracked well exhibit good gas shows and comparable reservoir characteristics to those encountered in the original hole.
Based on analysis of the data received to date, Neon Energy remains encouraged by results and considers that production testing is warranted. Further details will be released once the well is at TD and wireline logging operations have been completed.