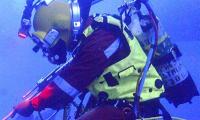 Neptune has been awarded an air diving services contract by Technip Oceania Pty Ltd (Technip) for the Kitan disconnection project.
The project is offshore in February and includes the provision of air diving services to assist with the disconnection and abandonment of risers, mooring chains and the umbilical from the Glas Dowr FPSO in the Joint Development Petroleum Area (JDPA).
Neptune will perform the services from the Crest Hydra DP2 Dive Support Vessel (DSV).