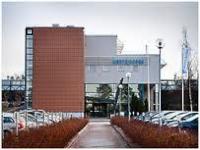 Neste Jacobs changes its leadership model and organization to respond better to its Growth Strategy and future challenges. The Company Board approved at the end of 2013 the new long term Growth Strategy which targets to double the turnover of Neste Jacobs. The focus of Neste Jacobs is in project management, engineering and technology services for process industry.
Strategy calls for expanding the customer base and becoming more international. Strategy implementation is well on its way. Both Sales and Operating Profit have increased during 1-9/2014 versus 1-9/2013 by some 40% and Order Stock has increased during the same period some 10 % and the Company's future looks currently positive.
In the new organization there are three main entities linked into business - Sales, Delivery and Business Enabling processes. Business enabling processes are Business Support (Finance, ICT, Legal & Risk), HR and HSEQ.
The above mentioned three main processes operate in matrix with each other.