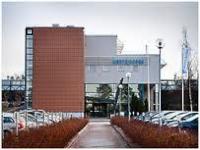 Neste Jacobs has entered into a multi-year agreement to use Intergraph® solutions globally. The company seeks to position itself as the go-to provider of engineering solutions in the increasingly competitive international marketplace by expanding their use of Intergraph solutions in its projects worldwide.
Neste Jacobs is a longtime user of Intergraph solutions and is committed to establishing global expertise in Intergraph Smart™ 3D, Intergraph's next-generation, data-centric and rule-driven 3D design tool.
The Intergraph SmartPlant® Enterprise portfolio utilized by Neste Jacobs includes all the main 3D and schematic design systems together with the system integration layer and tools required to efficiently maintain and develop the design environments of these systems.