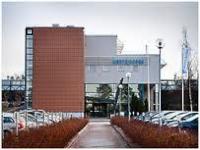 Neste Jacobs has been chosen as the EPCM contractor to design and implement the new biopropane production process at Neste Oil's Rotterdam refinery.
Neste Oil and Neste Jacobs have in cooperation developed the new production process, which enables the separation of biopropane from the sidestream gases of the NEXBTL process.
This will add value to the existing production process by adding a new renewable product to Neste Oil's product portfolio. When the new unit is complete, biopropane production is expected to total 30,000-40,000 t/a.
The investment includes storage tanks and interconnecting pipework in addition to the production unit itself. The project will start immediately and be ready for production before end of 2016. The total value of the investment is approximately EUR 60 million. Neste Jacobs carries out the project from its offices in Finland and the Netherlands in cooperation with its local partners.