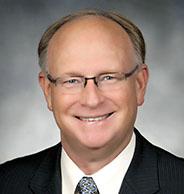 Richard E. (Rick) Muncrief officially takes the helm as chief executive officer at WPX Energy, one of the nation's largest independent energy producers.
WPX has 16 drilling rigs deployed in the Piceance, Williston and San Juan basins as part of its $1.47 billion capital investment plan for 2014. The company reported first-quarter net income of $18 million, or $0.09 per share.
Muncrief, 55, is a petroleum engineer who has more than 30 years of upstream and midstream energy experience, most recently as senior vice president of operations and resource development at Continental Resources where he oversaw corporate engineering, reservoir development, drilling, production operations and supply chain management.
In a letter to WPX employees today, Muncrief said, 'I believe in the future of WPX and want to lead a transformation of this company that we and our shareholders are proud of. That's why I'm here.'