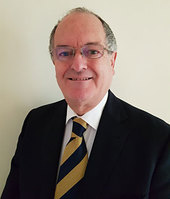 The Energy Industries Council (EIC), the trade association for companies that supply goods and services to the energy industries worldwide, has announced the appointment of Hugh Saville as the new Chairman of its Board of Directors.
A Member of the EIC Board since 2004 and a previous Chairman of its Finance Committee, Hugh takes over from Paul Mitchell who had served as Chairman of the Board for the past five years.
Hugh brings over 40 years of international sales and business development experience in oil and gas equipment supply to his new post. He has been the Managing Director of Minster International Business Development Limited since 1998, advising and supporting a range of manufacturers in the UK, Europe, Asia and the US.
Commenting on his new post Hugh Saville says, "It's an honour to have been offered this position during this exciting period of growth for the organisation. We've recently launched a new operations and maintenance database, EICAssetMap, covering all major UK assets across all energy sectors, while 2018 will see us take our flagship EIC Connect events around the globe holding these in the UAE, UK, US, Malaysia and Vietnam along with 130 other events worldwide during the year."
EIC CEO Stuart Broadley says, "With more than 40 years of industry experience the EIC Board is in safe hands with Hugh. He's one of the UK energy industry's biggest supporters and is committed to helping our members develop their businesses."
"I'd also like to say a huge thank you to Paul Mitchell for his hard work, leadership and generosity over the last five years. During what has been a very challenging period for the industry the EIC has actually managed to grow, in no small measure thanks to Paul. On behalf of the EIC I wish him all the best for his well-earned retirement from the EIC," continues Broadley.