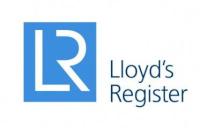 Lloyd's Register Energy announces a co-operation Framework Agreement with the Nuclear Power Institute of China (NPIC) in Chengdu, to assist in the design and development of a safe and secure floating vessel containing a Small Modular Reactor (SMR) – a first for China.
Mark Bassett, Nuclear Director at Lloyd's Register Energy, says: "NPIC recognises Lloyd's Register's unique combination of experience in nuclear, offshore and marine safety and regulation. Because we apply our expert knowledge to help clients design, construct and operate capital intensive assets to their highest levels of safety and performance, NPIC have asked us to help them safely achieve this technically challenging offshore nuclear programme."
The first contract under this Framework Agreement is to develop new nuclear safety regulations, safety guidelines, and nuclear code and standards for the floating vessel, that are consistent with Offshore and International Marine Regulations and the IAEA Nuclear Safety Standards.
NPIC states: "We believe there is substantial opportunity to further efforts in developing safe, clean and sustainable power generation for the future, and our latest initiative to develop energy supplies to offshore installations through nuclear power is just one example of how we are seeking to innovate and apply new ways of using nuclear technology for robust power supply. We look forward to working with Lloyd's Register Energy on this ground-breaking nuclear project. We also believe this Framework Agreement will create more business opportunities for future cooperation between NPIC and Lloyd's Register Energy."