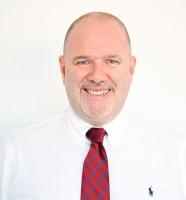 The Harris Pye Engineering Group has formed a new dedicated global Boiler Division, with Jan Bloksgaard appointed Managing Director, to optimise their existing knowledge and understanding of all types of marine boilers. The Group, which has marine boiler repair experience dating over nearly 40 years, is located in 16 countries with boiler workshops in Bahrain, Brazil, China, Dubai, Saudi Arabia, Singapore and the UK.
From these locations Harris Pye is able to fabricate components for a wide variety of boiler types including finned exhaust gas tubes, super heater tubes, swaged tubes; and to work closely with clients to respond to any automation and/or combustion issues they may have anywhere in the world.
"Our newly established Boiler Division will enhance our activity in regards to main boilers, exhaust gas economisers, auxiliary boilers more efficiently, and create internal synergy, whilst developing an even bigger and improved technical professional platform now responsible for all boiler engineer assignments, quotations and executions of contracts and projects," explains Jan Bloksgaard.
"Never an organisation to rest on our laurels, we have expanded our boiler activities to enable us to offer our many FPSO clients our own designed and Class-approved deck boiler. We have also developed and designed our own waste heat recovery units; and, with our long and extensive knowledge of boiler repair, we are confident that we have developed two very stable and repair-friendly products for which we have great expectations."
Harris Pye's Chief Executive, Mark Prendergast, explains, "Most importantly we will be able to serve our many existing clients, as well as new clients, ever more professionally and with high quality service at the core of all our activities.
"In addition to Jan Bloksgaard heading the division, and supported by Martyn Brooks as Technical Manager; and Hywel Watkins as Operations Manager; we will be once again using our welding school to good effect ensuring that we have well trained and qualified boiler technicians at all our boiler workshops, and able to travel to jobs all over the world. We continue to strive to be competitive in an ever-changing industry in which we aim to meet our clients' needs without compromising quality or service."