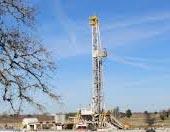 New Gulf Resources, LLC announced the recent well results from its Vertical Lower Cretaceous project located in Madison County, Texas.
NGR is currently completing its seventh well in the play. NGR owns and operates more than 53,000 net acres and over 1000 drilling locations prospective for Buda-Rose in Madison, Grimes and Walker counties. The Company is drilling vertical wells that commingle production from up to five zones in a given wellbore.
The Company's Six Shooter well resulted in a thirty day average production in excess of 473 barrels of oil equivalent per day from the commingled lower cretaceous Buda, Georgetown, Edwards, and Glen Rose formations. In addition, the Iron Duke well produced 595 BOEPD in its initial 24-hour commingled production test with only the Buda and Georgetown formations completed and contributing at this time. Both wells have additional behind pipe zones that will be added to the commingled production at a later date, including the Eagle Ford. NGR continues to test individual zones in its wells to optimize production and reserves in future drilling.