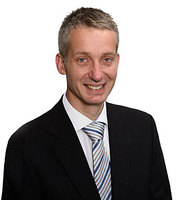 Global marine and offshore engineering consultancy Aqualis Offshore has appointed Dr Bjarte Røed as head of its Norwegian operation.
Dr Røed has been promoted to the role of director – Norway from the position as head of engineering & risk consulting, which he has held since August 2015.
Prior to joining Aqualis Offshore, he held roles as technology manager and managing director of Future Subsea AS in Norway, senior principle consultant for Lloyd's Register and a naval officer with the Norwegian armed forces.
From 2015 to 2017 Dr Røed has been an associate professor in maritime human factors at the University College of Southeast Norway. Dr Røed has a PhD in human factors from the Norwegian University of Science and Technology (NTNU) and an MSc in nautical engineering from the same university.
Dr Røed will be based at Aqualis Offshore's office in Sandefjord, Norway.
Aqualis Offshore is a specialised marine and offshore engineering consultancy focusing on the shallow and deep-water segments of the offshore oil and gas industry. It is part of Oslo-listed energy consultancy group Aqualis ASA.
The company's core services include concept, FEED and basic design engineering for upgrades and conversions of jack-ups, FPSOs and rigs, marine warranty services, transportation and installation, rig moving, dynamic positioning, construction supervision and due diligence services