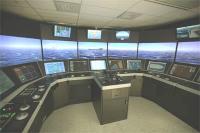 Kongsberg Maritime has become the first global maritime training provider to offer a new DNV-GL approved Dynamic Positioning Operator (DPO) training scheme at its training centres worldwide. The brand new KONGSBERG Training Scheme for DP Operators is based on a combination of new and established DNV training standards, with the learning process designed by Kongsberg Maritime.
The scheme is a step-change in the critical area of DPO training, with teaching and assessor competence, and the use of advanced simulators forming the platform for training high quality DPOs in a significantly reduced timeframe. The KONGSBERG Training Scheme for DP Operators focuses on competence training and competence assessment developed using the latest methods developed in the science of education. Instructors will work much closer with individual students throughout the duration of the scheme.
After completing the training program students leave with a DP certificate only by passing the mandatory theoretical and practical independent assessment. Implemented to ensure the competence of DPOs leaving the course, the exam is a significant change in approach to DPO training, which until now has not featured mandatory examinations and certification. Kongsberg Maritime is approved by DNV-GL as the global certification body for the new scheme, which is designed to produce highly qualified and competent DPOs.