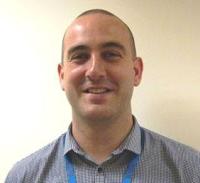 Stirling Group has appointed Alan McIntyre to head up emergency response and crisis management consultancy services in the UK which includes the running of the £250,000 state-of-the-art Incident Management Centre (IMC) in Aberdeen.
The IMC provides round the clock support to global companies in the event of an emergency situation, staffed by an extensive pool of specialist responders and client representatives.
Mr McIntyre will lead a team of more than 20 staff to deliver crisis and continuity management support to clients in the UK and Europe, following Stirling Group's acquisition of Altor Risk Group last year.
Mr McIntyre joined Stirling Group in 2012 as lead major emergency management instructor and most recently held the position of training manager for UK and Europe.