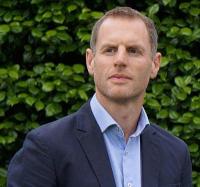 Ross Stevens has been appointed MD of Fugro GeoServices Ltd, the UK based site characterisation specialist.
Stevens is a chartered civil engineer who joined Fugro Seacore in 2007 after a decade in project management and civils contracting.
In 2012, he was appointed deputy MD of Fugro Engineers BV based in the Netherlands. He returned to Fugro Seacore as a director in 2015, ahead of its integration in October 2015 as part of Fugro GeoServices Ltd.
During his time at Fugro, Stevens has developed extensive experience in managing global marine site investigations in oil and gas and the renewables markets.
Commenting on the appointment Stevens said: "To be taking on the position of MD is a great honour, especially at a time when Fugro is playing such a key role in site characterisation for the UK's new nuclear programme and high speed rail network and supporting infrastructure projects around Europe".
Stevens takes over the reins from Marcus Rampley who has steered Fugro GeoServices through its successful integration of UK-based Fugro specialists, marking an illustrious 37-year career in geotechnics.