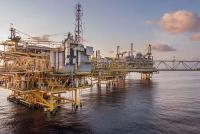 A new Non-Intrusive Inspection initiative launched jointly by the Oil and Gas Technology Centre (OGTC) and ABB is estimated to deliver UKCS operators USD 500 million per annum in benefit.
The initiative will focus on achieving increased production efficiency and decreased OPEX through reduced direct maintenance costs, shutdown periods and production losses from asset integrity.
As the need for sustainable operating costs reduction rises, it has never been a more important time for the industry to adopt existing and emerging technologies to improve the overall longevity of the UKCS.
The purpose of the initiative is to support UKCS Operators transition to non-intrusive methods for identifying the condition of their pressure systems. Common existing practice leads to costly interventions and production losses. The initiative will seek to demystify the perceived limitations in adopting Non-Intrusive Inspection (NII).
The first phase of the initiative will be to conduct a base line survey of Operators' use of NII technologies and to identify existing barriers to change. Phase one will also validate the overall opportunity for UKCS operators to reduce costs and increase production by applying the technology and methodology across their assets. Ultimately, lost production for the operating company is also lost revenue for the Treasury, so it is part of a collective effort to support the UKCS transition to smarter, non-intrusive technologies and Maximising Economic Recovery.
The initiative will also seek to involve companies from other process industries as well as other geographies to ensure the very best practices are incorporated into the project.
Rebecca Allison, Asset Integrity Solution Centre Manager for the Oil and Gas Technology Centre says, "Process Vessel Inspection is a significant contributor to production downtime and operating costs, and involves entering confined spaces and therefore raises risks to personnel. The initiative will allow us to identify current practices surrounding Non-Intrusive Inspection (NII) and provide an opportunity for Operators and Service Companies to utilise existing inspection technologies, identify technology gaps, and importantly increase UKCS adoption of NII."
Troy Stewart, Head of ABB UK Service and Consulting added: "This project provides the industry with a fantastic opportunity to improve asset integrity, reduce costs and increase production simultaneously. The prize is big and has been delivered in other sectors. We are delighted to be working with OGTC to help deliver this and to bring in new technology that will provide the UKCS an advantage globally."
The initiative is being launched at a Breakfast Briefing workshop taking place on 2nd March 2017 at the OGTC offices in Aberdeen, and will allow industry stakeholders and experts to delve into the challenges of moving to a NII regime and explore innovative solutions.