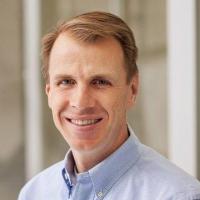 OPW, a Dover Company, has announced that it has named Kevin Long as the company's new president.
Kevin Long joined Dover in 2014 as the president of Colder Products Company (CPC). "While at CPC, Kevin led efforts to accelerate new product development, drive continuous improvement and develop talent within the organisation," says Dover Fluids President and CEO Bill Spurgeon. "As Kevin takes over the reins at OPW, we look forward to him continuing the company's legacy of innovation and quality."
"I'm excited to be joining OPW the same year that it celebrates its 125th anniversary," Long says. "To be in business for more than a century is truly a testament to the innovation, quality and customer focus the OPW team strives to deliver. I'm honoured to be joining the team."
Prior to joining Dover, Long was Vice President, Customer Care at KaVo-Kerr, a division of Danaher. He also held various product management, operations and general management roles while at Danaher. Long started his career at International Paper in its Leadership Development Program. He graduated from The Ohio State University with a BS and MS in Mechanical Engineering, and received his MBA from MIT.
Long replaces David Crouse who was named president for Dover Fluids' new Dover Fueling Solutions organisation last December.