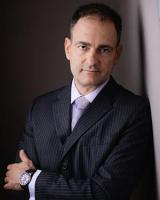 Dualog, an independent maritime software solutions and ITC (Information & Communication Technology) services provider has appointed Walter Hannemann as its new Product Manager. Walter, an electronics engineer and experienced shipping industry ITC specialist joins Dualog after holding positions in IT management at Maersk Tankers and Torm.
Hannemann's previous roles have covered the full ITC spectrum for vessel and fleet operations. His expertise in leading diverse, global teams, co-operating with vendors and working closely with business management in addition to a deep understanding of the shipping business and its relationship with technology will support Dualog to deliver perfectly tailored solutions that meet the future needs of a diverse global customer-base.
"Having spent many years on the shipping company side I am looking forward to transferring my experience and understanding of the value drivers to support Dualog clients' ITC operations," says Hannemann. "As a 'customer partner' for many years, I have been impressed with the level of professionalism, customer focus, competence and service mindedness from everyone I interacted with at Dualog. I'm delighted to become part of their efforts to make global shipping ITC less complex, more secure and ultimately, more cost effective."
"Dualog's unique insight into the current and future ITC needs of the shipping industry is strengthened with Walter on board. He will play an important part in steering our product development to support our clients' long term technology and communication ambitions," says Morten Lind-Olsen, CEO, Dualog.
Hannemann will also support Dualog's commitment to delivering future "cyber resilience" on vessels and critical services. From controlling and securing the networks on board to managing users of on board ITC resources and logging Internet activity independent of the connectivity service provider, Dualog solutions enable the industry to tackle the problem at every level. Through secure management of digital operations, Dualog helps to protect ITC investment across a fleet, ensuring nothing is wasted in unnecessary, unmanaged or unauthorised usage.
The Dualog Connection Suite is a single solution to support everyday ITC operations on board and acts as a "middleware" between user applications and a ship's infrastructure. The suite, which features multiple applications for Business and Crew use in addition to Security and Control, is independent of specific airtime providers and communication equipment manufacturers, enabling IT infrastructure and process continuity regardless of the connectivity used. Dualog also provides Deployment services to help customers perform a fast, smooth and trouble free deployment and IT Consultancy services, including training.