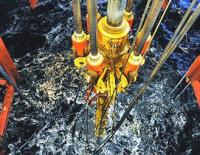 In the Awards in Predefined Areas 2014, Statoil has been awarded interests in 15 licences on the NCS, 8 of those as operator. The government has also announced the blocks in the 23rd concession round.
"These are very positive news for Statoil and the whole industry. Access to new quality acreage is essential to ensure continued exploration activity and value creation on the NCS," says Irene Rummelhoff, senior vice president for NCS exploration in Statoil.
"We are pleased with the APA 2014 award of new acreage in mature areas enabling us to prove additional time-critical resources around existing production hubs. We also welcome the announcement of blocks in the 23rd concession round, in particular the new acreage in the Barents Sea South-East which is an important contribution to further exploration in frontier areas of the NCS," says Rummelhoff.