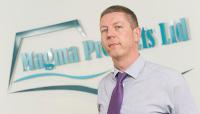 Oil and gas engineering consultancy Magma Products has appointed a recruitment specialist in the arena of commissioning and start-up projects.
Blair Harley, who has more than 25 years' expertise in the oil and gas sector, takes on recruitment and HR responsibilities for specific projects as part of Aberdeen-based Magma's service delivery.
Magma Products has carved out a niche in the field of commissioning, with an established track record of managing all the checks, inspections, certification and tests that need to be carried out on components, systems and infrastructure before handover to the operator or duty-holder.
Paul Rushton, managing director at Magma Products, say, "In appointing Blair, we have enhanced the Magma team by adding an industry professional with specific knowledge in the field of commissioning and start-up. Blair's in-depth expertise enhances our proactive solutions to clients, not least for projects with short lead times that need an experienced, flexible and capable team for efficient delivery. We are pleased to welcome him to our team."
Harley, who has been appointed recruitment specialist at Magma, says, "I'm delighted to have joined Magma Products to support its operations. There is huge potential for Magma to grow as clients look for a dedicated, reliable and talented team to provide project support, often with tight timescales. It is, therefore, essential Magma continues to have the right people on board to deliver a service built on quality and depth of knowledge."