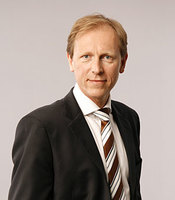 SAP's new solutions for the oil and gas industry is now available with their full range of features. SAP's integrated in-memory database technology and the new denormalisation procedure accelerate data processing considerably, providing the basis for digital transformation. Although these new SAP solutions can only now be fully utilized, the Implico Group already has a globally unmatched wealth of expertise in this area. As a long-term development partner of SAP, the Hamburg-based consultancy company has developed the official SAP solutions for Secondary Distribution Management as add-on and has already supported multiple pilot projects on several continents.
The complete solution is named SAP S/4HANA Oil & Gas for Secondary Distribution Management. It supports the entire order-to-cash process for downstream companies, and SAP has just launched the latest release. For operators of service station networks, there is also SAP S/4HANA Oil & Gas for Retail Fuel Network Operations which, in addition to the SAP solution for Secondary Distribution Management (SDM), provides all specific functionality for service station operators in a standardized SAP application. As the solution architect and developer of these SAP products, Implico understands every last detail of these solutions. Many customers have taken advantage of this expertise and, with the help of the consulting company's specialists, are realizing projects in Europe, North America and Africa.
"SAP S/4HANA represents a quantum leap for digital transformation in the downstream industry," says Torsten Peter, Managing Partner responsible for the SAP business at Implico. "Data can now be processed almost 300 times faster than before. In particular, this creates entirely new management, transparency, loyalty management and business process automation opportunities for companies carrying out large volumes of transactions."
What makes SAP S/4HANA so special is its in-memory technology. All of the data that needs to be routinely accessed by the solutions is directly available in the RAM, facilitating lightning-fast analysis of large volumes of data and enabling innovative new process workflows. The new solutions also utilize an innovative data storage procedure called denormalization. Instead of initially assigning individual data by business activity as was previously the case, the data is now simply written to a table unsorted – and is only sorted when a query is submitted. This technology speeds up workflows considerably, for instance when entering extensive business processes. The new solutions also enable real-time business analysis for the first time.
"We are delighted that the SAP S/4HANA solutions for the downstream industry are now officially available," says Torsten Peter. "We will soon start completing our first projects for customers looking to make the most of digitalization and the new opportunities it creates. The ways in which this new SAP S/4HANA technology will change the downstream business and make it faster and more transparent will become apparent in practice. New loyalty management possibilities and services mean that customers of downstream companies will also notice these changes."