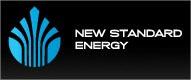 New Standard Energy Limited (New Standard) has engaged advisors to commence a formal process for the farm-out of its Western Australian exploration acreage aimed at eliminating any major capital commitment and thus in turn focusing efforts on growing the value of its production and development acreage in the Eagle Ford shale in the United States.
New Standard has mandated Miro Advisers to manage the farm-out process, which will now include the Southern Canning Project (SCP) after New Standard negotiated agreement with its Southern Canning Joint Venture (SCJV) partners ConocoPhillips and PetroChina to resume 100 per cent ownership of the SCP.
The ownership change enables New Standard to package the SCP into the formal farm-out process alongside its two other 100 per cent owned projects, the Laurel Project in the Canning Basin and the Merlinleigh Project in the onshore Carnarvon Basin.