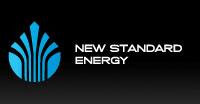 New Standard Energy Ltd has reached agreement with Buru Energy to increase its share of the Canning Basin exploration permit EP417 in the Company's Laurel Project from 65 per cent to 100 per cent.
When combined with the neighbouring Seven Lakes SPA, in which New Standard also holds 100 per cent equity, New Standard's net Laurel Project acreage position will now total 1.46 million acres (5,881 square kilometres) across the Laurel formation - a geological setting that has been the source of numerous recent exploration successes.
New Standard Energy Managing Director Phil Thick said the move to 100 per cent ownership of EP417 presented additional project marketing alternatives.
'The simplified ownership structure and the sheer size created by the increased EP417 equity will provide New Standard Energy and potential farm-in partners with more attractive partnership options for the Laurel Project,' Mr Thick said.