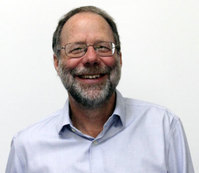 Teledyne Marine has announced the addition of Doug Lockhart in the role of Vice President and General Manager of Teledyne SeaBotix and Teledyne Oceanscience. Lockhart will manage the two San Diego based vehicle businesses for the company and will report to Dr Thomas Altshuler, Vice President and Group General Manager for Teledyne Marine Vehicles, the unmanned systems business group for Teledyne Marine.
"We are pleased to welcome Doug to our team" says Dr Altshuler. "His business experience and technical expertise will benefit our Oceanscience and SeaBotix customers around the world."
Lockhart has worked for Teledyne businesses for over 9 years, including positions as Chief Hydrographer for Teledyne RD Instruments, Director of Business Strategy for Teledyne Marine Sensors and Systems, and most recently Vice President and General Manager of Teledyne Caris. Prior to working for Teledyne, Lockhart was a Senior Staff Engineer for Mississippi Mineral Resources Institute from 1990 to 1996 and the Chief Scientist for Fugro Pelagros from 1997 until 2009.
Lockhart holds both a Bachelors in Science and a Masters in Science in Petroleum Engineering from the University of Alaska Fairbanks.