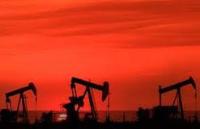 New Western Energy Corp. has hired CC Colburn, as Senior Board Advisor, Acquisitions and Divestures. Mr. Colburn will be responsible for identifying acquisitions, financing and technical oversight and support through his firm, Geo Reserves.
Mr. Colburn is a focused and profit-driven executive with over 30 years experience in the energy production and drilling technology business. He has practical experience in and a solid understanding of a diverse range of business management applications, including profit and loss, staffing and delivery models, team building, and has consistently made significant contributions to corporate goals.
"We are delighted to welcome Mr. Colburn to our team as a key step in our growth strategy," said Javan Khazali, President and CEO of New Western Energy Corporation. "His expertise will play a vital role in the identification and development of exciting opportunities," he continued.