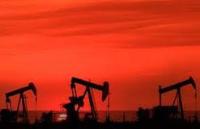 New Western Energy Corporation has entered into a definitive merger agreement for the acquisition of Legend Oil and Gas Ltd.
Under the terms of the merger agreement, all shareholders of Legend will receive one share of New Western Energy common stock for each three shares of Legend common stock held based upon a value ascribed to each of the Legend shares and New Western Energy shares of $0.09 and $0.27, respectively.
The acquisition of Legend will allow New Western Energy to continue to expand its oil and gas production in the United States as well as diversify geographically and add oil and gas production from Canada. Below is a description of Legend's assets.