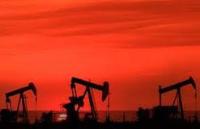 New Western Energy Corporation announce an increase in the oil production rates on its recently acquired Winchester II Lease in Rogers County, Oklahoma and its Volunteer and Landers Leases in Wilson County, Kansas.
On the Winchester II Lease, the production has increased from 4 barrels of oil per day (BOPD) to 6 BOPD. We have achieved this increase by the reworking of existing wells.
On Volunteer and Landers Leases, the Company is currently in the process of upgrading field monitoring equipment and changing certain downhole pumps on several of the existing producing wells. These simple changes in day to day operations should result in increasing daily oil production form approximately 5 BOPD to 10 BOPD. The Company also plans to change part of the downhole tubing in all of the producing wells with fiberglass, thereby extending the life of the downhole tubing and lowering overall operating costs.