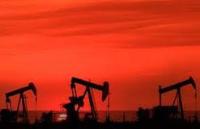 New Western Energy Corp. has signed an LOI to acquire one hundred percent interest in Osage County Oil & Gas Project. The Project consists of approximately 2,650 acres with fourteen producing wells and eight salt water disposal wells. Six of the producing wells are horizontal and eight wells are vertical. These wells produce from the Mississippi lime zone, Chattanooga shale, Layton sand, and Bartlesville sand formations.
Based on recent data, production from the Project was approximately 82 bbl per day and 200 mcf per day. New Western strongly believes that it can enhance existing production by cleaning out the horizontal laterals, making significant improvement in well maintenance, and by identifying numerous offsetting drilling locations.
New Western will be conducting due diligence which it expects to complete within the next 30 to 45 days. The tentative date of closing is May 30, 2015 subject to and conditioned upon availability of favorable financing.