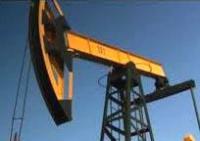 New World continues to work with Niel Petroleum SA (Niel) to complete the subscription.
Under the Binding Framework Agreement entered into by and between Niel and Dr Muaaz KH M Alfahaid (Dr Alfahaid) representing Al Maraam Al Ahliya Trading & Contracting, a date of 90 days (the "Long Stop date") was set out for payment of US$20,000,000 (the "Subscription Amount") to Niel further to the execution of the Niel subscription agreement under the Agreement.
The subscription agreement was signed and dated on 10 May 2014, and accordingly the Directors note that the Long Stop date for receipt of the Subscription Amount is 8 August 2014. Following the payment of the Subscription Amount for 20% ownership of Niel, Niel would be using this consideration to complete the subscription with New World (the Transaction).