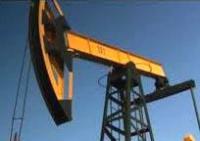 New World Oil and Gas has entered into a Deed of Termination, Waiver and Release with Niel Petroleum SA (the 'Deed') terminating the following agreements with Niel Petroleum SA ('Niel'): subscription agreement (dated 21 August 2013), relationship agreement (dated 21 August 2013), debt facility commitment letter (dated 21 August 2013) and escrow agreement (dated 24 December 2013).
In consideration for the Company entering into this Deed, Niel agrees that:
• It shall not make any claims or request for any or all of the Escrow Funds to be repaid to Niel or any of its affiliates. • With effect from 1 December 2014, any and all sums (including any interest accrued) standing to the credit of the Escrow Account are unconditionally paid and released to the Company in their entirety in full and final settlement of all liabilities of Niel to New World for breaches by Niel of the agreements entered into with the Company. • To discharge any and all claims that it may have arising or in connection with the Sale Purchase Agreement between New World and shareholders of Al Maraam Al-Ahliya Company for General Contracting WLL (dated 10 May 2104) (the 'SPA') or any payment made by New World thereunder or in connection therewith.