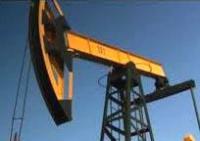 New World Oil and Gas has reached agreement with the Danish Energy Agency to extend its existing work programme commitment deadlines for Licenses 1/08, 1/09 and 2/09 to 15 September 2015.
These extensions are granted to allow the Licence holders time to conduct additional technical work to further de-risk the prospects already identified on all three Licences. The Company currently holds a 25% working interest in the Licences through its Danish subsidiaries.
The Licence extensions are contingent upon the following licence work programmes: 1.For Licence 1/08 the licence holders shall conduct a fluid inclusion study from wells in the License area. As a minimum, the study shall include samples from Søllested-1, Rødby-2, Ørslev-1 and Kegnaes-1 wells. The results shall be evaluated and integrated with the existing interpretations of the area by latest 1 September 2015. By latest 15 September 2015 the licence holders shall either commit to conduct a 3D seismic survey over one or more mapped prospects or relinquish the licence.