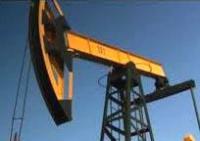 New World Oil and Gas Plc announces the resignation of William Kelleher as Chairman and Chief Executive Officer of New World. Mr. Kelleher was one of the founders of New World and has been a key member of the New World team since its inception. Mr. Kelleher, a Petroleum Engineer by trade, has also led the technical side of New World's operations.
At this transitional period in the Company's history, Mr. Kelleher has decided to pursue other exciting opportunities, where he can bring his talents and experience to bear. At the Company's request, he has agreed to serve as a technical advisor and consultant to the Board for a period of 6 months on the basis set out below.
The Board wishes to thank Bill for his hard work, dedication and service to the Company and wishes him great success in his future endeavors.